Sizes
Each page has a size chart available at the time of purchase.
According to most indications, sizes may vary from 2 to 3cm, as they are handmade.
Types of jerseys
Fan
Embroidered badge and logo with thread, slightly heavier fabric (as it is not sportswear), they are looser.
Player
Badge and logo made of TPU (plastic), lighter and higher quality fabric (as it is sportswear), they are much tighter to the body.
Retro
Similar to fan jerseys, based on old-style jerseys.
1:1
The measurements and overall appearance are closer to the originals sold in official stores.
Examples player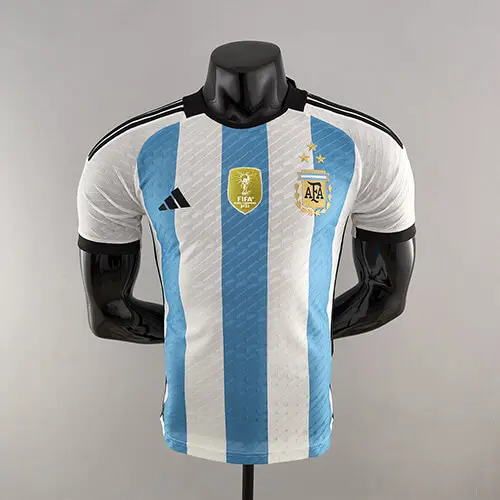 Fit in player
A more distinctive, sporty style that fits the body better with a slim fit cut ideal for playing soccer.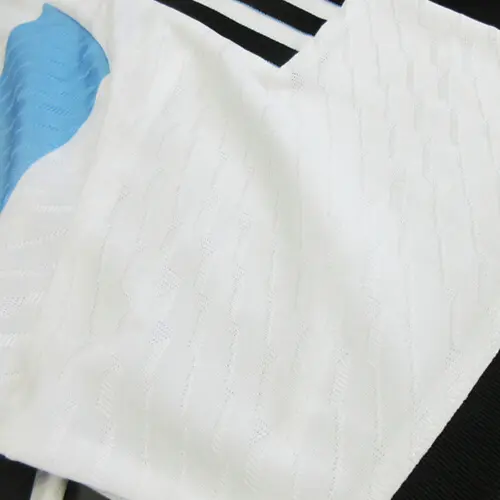 Fabric in player
Lightweight and flexible, allowing for breathability and sweat absorption. Micro-perforations facilitate ventilation and quick drying.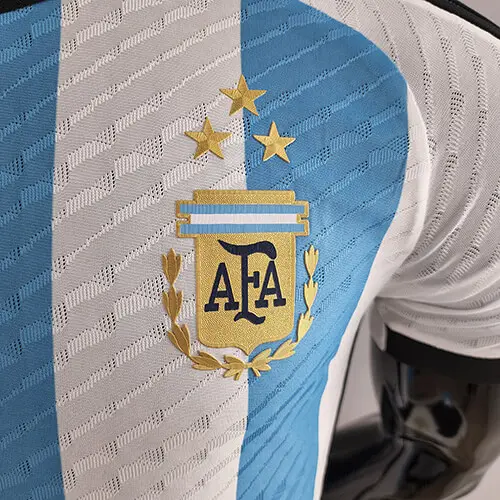 Badge in player
Logos and badges are thermally sealed (TPU), giving them a more streamlined appearance and reducing the weight of the jersey.
Examples fan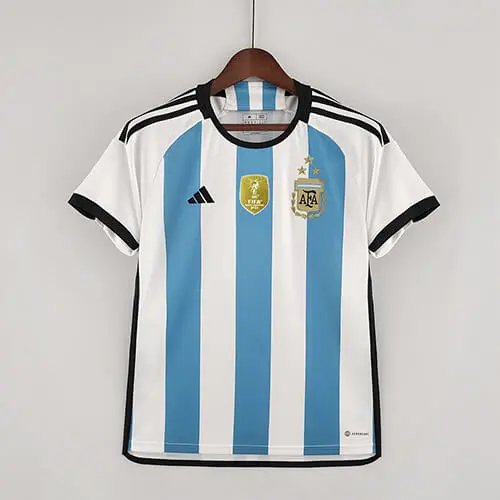 Fit in fan
Designed for everyday use, much more comfortable.
It accommodates various sizes as it is slightly roomier.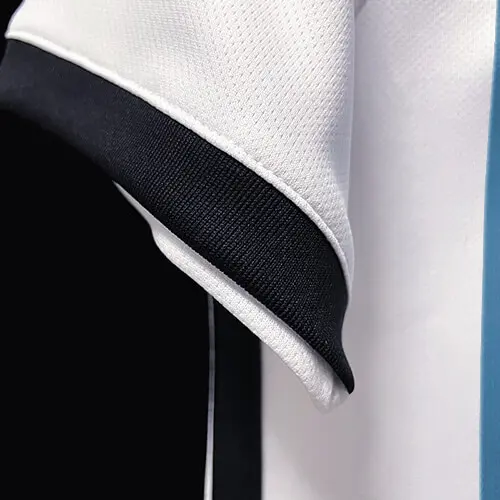 Fabric in fan
Slightly less ventilation compared to the player version.
They are less elastic and lighter.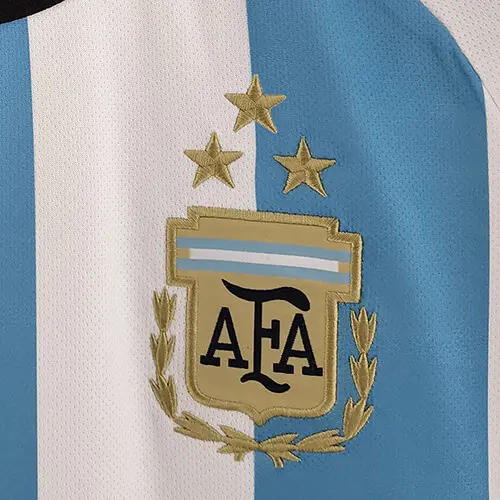 Badge in fan
The logos and badges are directly embroidered on the fabric, giving a bit more weight.